Pricing
More credits at less price
Clean your email list and remove all hard bounces, spam-traps, disposable and catch-all emails within your budget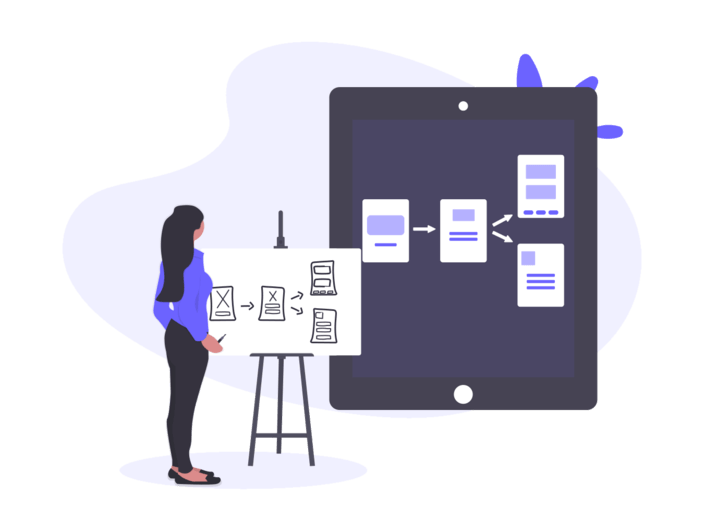 EamilVer is way cheaper and faster than any other solution available in the market.
Aristóteles de Oliveira Marques
Mass Media Manager
ActualSales' Group
São Paulo, Brazil
Save Money By Choosing Value Package Below
$19
10,000 Email Verification
$67
50,000 Email Verification
$99
100,000 Email Verification
$299
500,000 Email Verification
$499
1,000,000 Email Verification
$1897
5,000,000 Email Verification
Drag the slider and choose the quantity you need
Disclaimer: The third party's names and logos are utilized for comparison purposes only and these are the trademark of its respective owner.
EmailVer claims no rights whatsoever in the use of such name and/or any related trademarks.
The price factor compared to others are very economical.
It's user friendly and the speed at which it uploads and verifies the email list very fast, quite impressive.

Kristiyan Lozanov
Head Of Operations
Reinno Corp.
Sofia, Bulgaria
EamilVer is way cheaper and faster than any other solution available in the market.

Aristóteles de Oliveira Marques
Mass Media Manager
ActualSales' Group
São Paulo, Brazil
EmailVer super, user-friendly, and the best email verification service which produced quality results each time.

Myriam Cohen
Murphy Business & Financial Corporation LLC
Fort Lauderdale, Florida, USA
It will certainly reduce your bounce rates significantly. What I also appreciate is the option to download the list based on its verification status.
This means you can download only Valid IDs needed instead of the complete file.
Highly recommend.

Giovanni Heward
Domestic Holdings L.C.
Salt Lake City, Utah, USA
I am already been their customer earlier and using their email sending services for the last 1 and half year.
So when they decided to build their own in-house email verification too, I was so happy since email verification is very necessary and can significantly change the email delivery results.
I was already using one other application for the verification hence I know what difference it can make in the email delivery but frankly their costing is killing me.
Finally, when I used EmailVer, it is up to the mark, they never disappoint you. As they said Fast, Accurate, and Super affordable.
I can't imagine that email verification can be available at this price too.
All the best with the sales…!!

Sam M. Pathiraja
Co-Founder at Digitalme
Colombo, Srilanka
I like the accuracy of EmailVer. It is one of the best email verification tools I have ever used.
It has a very high percentage of accuracy. They also use Anti-grey-listing Technology which reduces the amount of "Unknowns" emails and creates better results. It is really brilliant.

Jay Trevorrow
Owner, IronMartOnline
Succasunna, New Jersey, USA
We used few tools earlier but they are not able to verify emails for some particular ESPs like Yahoo and Outlook.
Hence, we moved towards EmailVer and they never disappoint yet.
Not only they very verified with accuracy but they did it very fast. No one can beat you guys when it comes to Price.
Keep it up…!!

Michael Malek
CEO & President
Glass House Glassware
Milwaukee, Wisconsin, USA
The app removes the duplicate and syntax error email addresses in the first place just while uploading the file, so we don't need to pay for the duplicate or improper syntax IDs, which is nice.
I would totally recommend EmailVer to whoever needs this service. It's accurate, and it's super cool that you pay only for what you're using at very affordable prices!

Enes Yurdagel
Yuke GmbH
Krefeld, Germany
Whenever we have an old contact database list, we like to use EmailVery to verify our complete database first before sending it out.
Before using EmailVer, we were running into multiple issues with our email marketing platform with too many bounce backs.
Not only the results are bad even our service was being suspended.
Now that we have EmailVer, we no longer experience any such issues and our email campaign stats have improved.
For the price point of view, it's fantastic.
I definitely recommend it!!

Miika Malinen
Malexa Investment Ou
Tallinn, Estonia
It works like a charm, I didn't think that verification will be that easy. We are using their Bulk Email And Real-time APIs to automatically confirm the validity of the email database of our end-users without our own CRM and it not only saves lots of time but help to automate our task. 
Thanks EmailVer Team..!!

Tim Clark
CEO & Founder
Tradebloc Inc.
Dallas, TX, USA
It is a super-fast email verification tool.
I have verified all range quantity data sets (from 10k to 1 Million emails) at a time and have consistently been surprised by the speed at which EmailVer can clean them.
For the big list, it only took a couple of hours to complete.
It might very for some users depending upon their other columns (other than email), but I was blown away at how fast it worked through my lists.

Amado Chapa
L&B Tecnología
Santiago, Nuevo León, México
EmailVer has been a game-changer for email verification.
The display of results is very clear and it allows identifying of sort of status such as Valid, Invalid in a fast way.
Another key feature is the ability to store historical data of used credits, so you can check how many credits you used in the past 60 days.
Customer Support is excellent and a great help to deal with support related issues.

Anne Durrell
Founder & CMO at StarseedFX, LLC
Lodi, California
I use EmailVer on a daily basis. The overall application is amazing and worth checking your email list before sending out an email so that you can avoid a high bounce rate in your email lists and get a high email inbox delivery rate.
It's super easy to use and 98% of the emails I've verified so far have turned up accurate.
I have gotten so much business from this tool.
I want to recommend other email marketers as well to use the EmailVer.

Ritu Gaurav
U2USystems Pvt. Ltd.
Whitefield Bangalore, India
Frequently Asked Questions
How Can I Upload My Email Lists?
On the Dashboard, you have the "Bulk Email Verification" option.
Click on the "Upload" button and you will see how you can easily upload your files.
How Does the Email Verification Process Work?
EmailVer's email verification process works in 3 stages as follows.
Stage 1 – Duplicate and Syntax check: In this first stage of validation we removed all the duplicate IDs present in your database along with improper syntax IDs (i.e. contact@emailvercom ), syntax checker will check whether an email address format is correct or not— no spaces, commas, and all the @s, dots, and domain extensions are in the right place.
Stage 2 – Invalid Domain and Disposable email check: In the second stage of the email verification process. Domain check allows you to be sure the domain name the email address is hosted on actually exists, we will check the MX record of each domain of identify its validity and then we will check the domain is part of the temporary domain provider or not for the disposable IDs check.
Stage 3 – Valid, Invalid, and Catch-All IDs check: In this last and most sophisticated stage of email verification. We will ping each email address with an EHLO message, then awaiting the response from the recipient's email server. The received server-response will confirm the email address actually exists on the server and is active.
How Fast Will You Process My Lists?
It depends on factors such as list size, number of records in the file, and quality.
We use the best tools and practices in the industry to guarantee quick list processing.
In general, you will be able to download the verification results within 3-6 hours for 1 Million records.
How does pricing work?
The pricing plans are based on the number of email addresses you want to verify.
We have plans starting from 10,000 email credits to 5 Million email credits.
Do Email Credits Expire?
No, they don't.
Your email credits will be retained in your EmailVer account for forever.
You can use the email credits as and when required by you.
How Secure Are My Uploaded Lists?
We secure data transmission through a 256-bit SSL protocol.
Your data is encrypted and stored under the rules of our privacy policy and is only accessible by someone with login credentials.
How accurate is the verification process?
Provides the highest verification speed with 98%+ accuracy especially for Yahoo, AOL, Outlook, Hotmail email IDs.
Do I Need to Install Anything?
No need for that!
All you have to do is sign up and submit your list, we will handle the rest.
Do you provide an API?
Simple but powerful Email Validation & Verification API that will definitely help you have lower your bounce rates.
We have two types of API to achieve different purposes, if you want to check email IDs in real time, mostly for single IDs email address check such as check email during sign-up or while filling up a subscription form, so you can use our real-time API.
And if you want to verify the complete list in bulk directly from your own application, to avoid the unnecessary exporting and importing the data in our platform, so you can use our bulk email verification API.
You can check your credit as well with the help of these APIs.
Please check and EamilVer API.
In which format I need to upload the email list?
You will need to upload the email list in Text, CSV, XLS and XLSX formats.
If you upload files in CSV, XLS, or XLSX format you can include additional data (such as names) which will be included in your results and make sure all your emails are in the same column.
If you upload a TXT file you must ensure that you have only one email in each line without any additional data.
Is your Service GDPR Compliant?
Yes, our service is fully compliant with the GDPR.
It's easy to get started, give it a shot.
You will get 50 free credits on sign up.